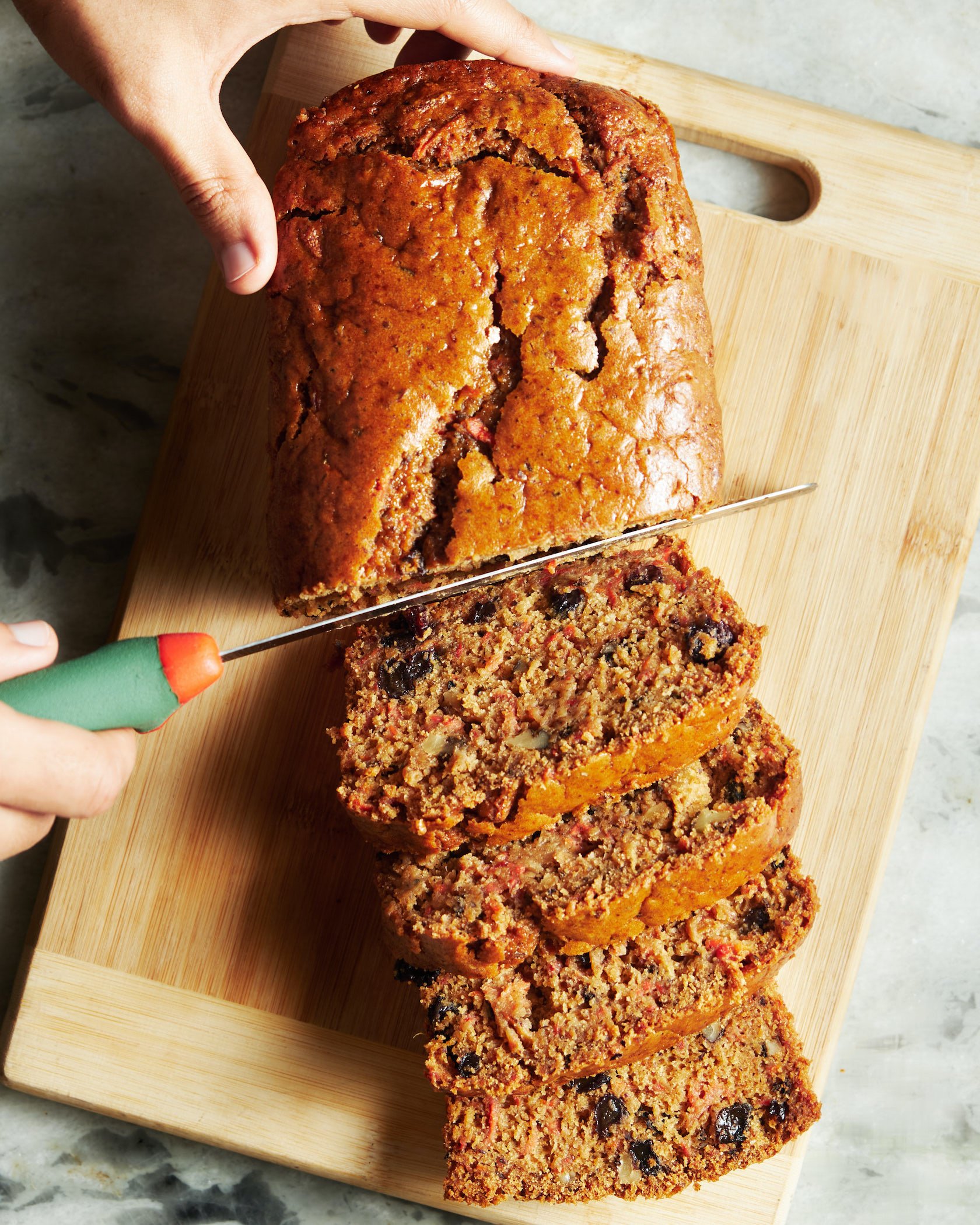 Vegan Carrot Cake Loaf
If you're a fan of classic carrot cake, you're in for a treat with this vegan version of the beloved recipe.
This vegan carrot cake loaf is moist, flavorful, and filled with healthy ingredients. Made with grated carrots, toasted walnuts, and raisins, this recipe is not only delicious but also packed with nutrition. The perfect balance of warm spices and muscovado sugar gives this cake a rich, molasses-like flavor that will have you coming back for seconds. Plus, it's incredibly easy to make, even for beginner bakers.
I also made a cashew frosting to accompany this cake. Made with raw cashews, soy milk, maple syrup, and a touch of cinnamon powder, this frosting is a creamy and delicious addition to the cake.
Let's go!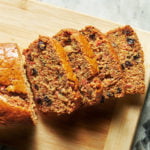 Print
Vegan Carrot Cake Loaf
Easy Vegan Carrot Cake Loaf Recipe
Pin Recipe
Recipe Video
Ingredients
To prepare cashew frosting,
Instructions
Prepare cashew frosting:
Soak cashews in 2 cups of water for 2-3 hours.

Drain and transfer the cashews in a blender. Add maple syrup + soy milk + cinnamon powder and blend until creamy.

Transfer to your fridge and let it chill.
Prepare cake:
In a medium mixing bowl, add flax meal + warm water. Let it rest for 10 minutes (this is our flax egg).

*After 10 minutes* Add muscovado sugar + ginger + vanilla extract + lemon juice + oil + soy milk. Mix well and set aside (this is our wet ingredients).

In a separate large mixing bowl, add flour + salt + cardamom powder + cinnamon powder + nutmeg powder + baking soda + baking powder. Mix well using a whisker (this is our dry ingredients).

Pour the wet ingredients over the dry ingredients. Using a spatula, gently fold and mix until the batter comes together (see video for reference).

Now add toasted walnuts + raisins + shredded carrots. Continue folding and mixing until the these ingredients are well-incorporated into the batter (do not over mix - see video for reference).

Transfer this batter to a well-greased loaf pan. Even out the surface using a spatula.

Transfer to a preheated oven (I usually preheat 10-15 minutes prior to baking) and bake for 60 minutes at 180 C / 356 F.

Once baked, withdraw the loaf pan from the oven and let it sit for about 5-8 minutes.

*After 8 minutes* Pierce the edges of the pan using a knife and gently transfer the cake onto a cooling rack. Allow it to cool for 20-30 minutes.

Divide the loaf into slices (you can make around 9-10 slices), 'butter' it up with the cashew frosting and enjoy.
Nutrition
Serving:
1
loaf
|
Calories:
3537
kcal
|
Carbohydrates:
614
g
|
Protein:
74
g
|
Fat:
167
g
|
Saturated Fat:
20
g
|
Sodium:
4709
mg
|
Potassium:
3798
mg
|
Fiber:
34
g
|
Sugar:
293
g
|
Vitamin A:
43927
IU
|
Vitamin C:
52
mg
|
Calcium:
1477
mg
|
Iron:
30
mg
If you liked this recipe, check out the Greatest Single Layer Vegan Chocolate Cake Ever! I posted earlier.
If you like to support me and my work, check out my Indian Vegan, Air Fryer Vegan, and all my upcoming cookbooks where I teach you how to make hundreds of delicious plant-based recipes.
Thank you for stopping by!
Keywords: Vegan carrot cake, Plant-based recipe, Moist and fluffy, Carrot cake, Vegan baking, Spices, Muscovado sugar, Cashew frosting, Maple syrup, Nutritious, Grated carrots, Toasted walnuts, Raisins, Cinnamon powder, Ginger, Cardamom, Nutmeg, Easy vegan recipe, Classic favorite, Weekend treat.