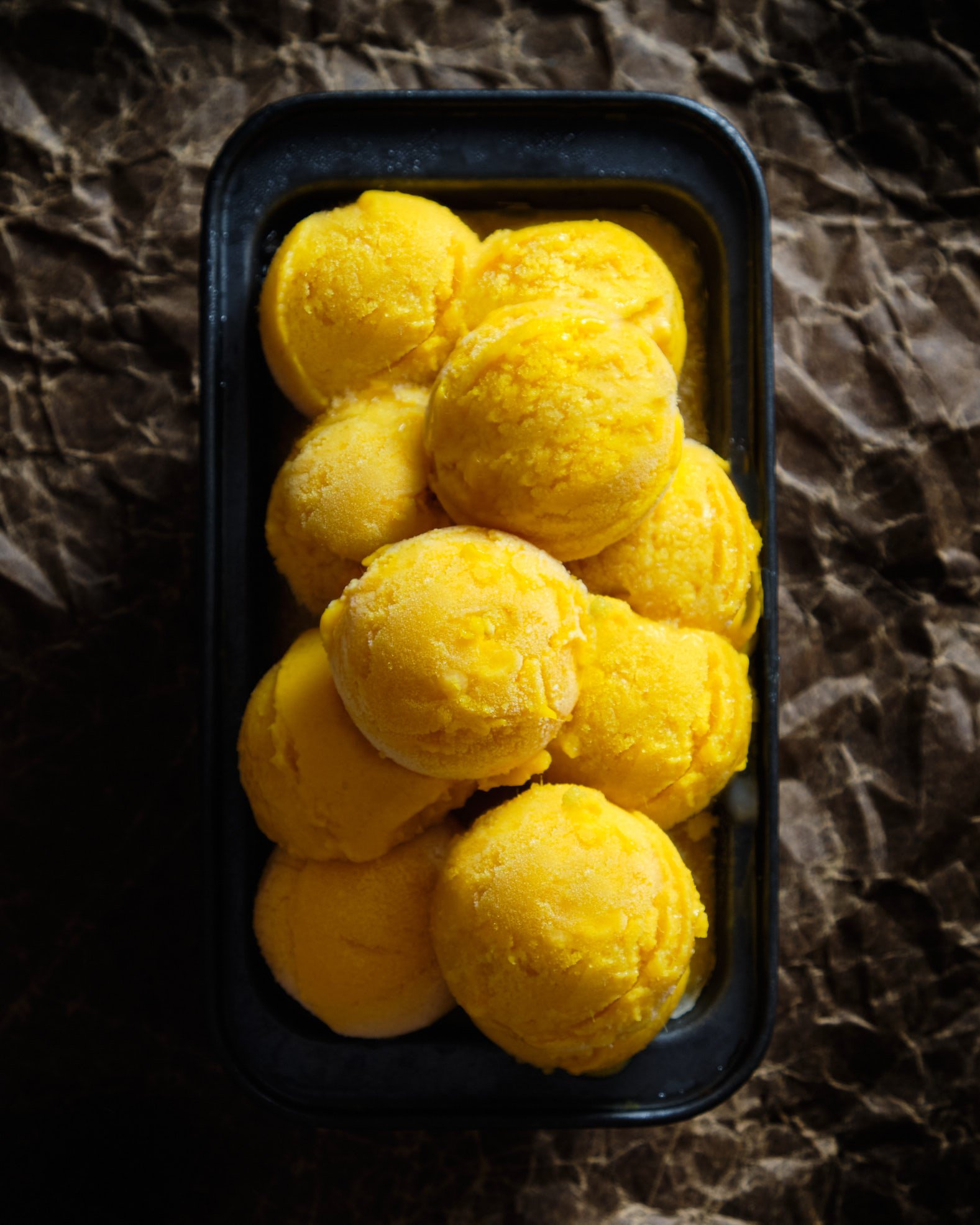 2-Ingredient Vegan Mango Ice Cream
Hi friends! Summer is here and what better way to cool off than with a scoop (or two) of homemade ice cream?
This 2-ingredient vegan mango ice cream recipe is not only delicious but also super easy to make. It's made with just two simple ingredients, mango and coconut cream, and it's the perfect sweet treat for those hot summer days.
The key to this recipe is using ripe and sweet mangoes. I used Malda, a local variety of mango and it worked out really well. You can use any variety of mango that you like.
To make the ice cream, simply blend the mangoes in a blender or food processor until smooth. Once the mango puree is ready, add in the coconut cream and blend it again until smooth and creamy. The coconut cream makes the ice cream creamy while giving it a rich taste. But don't worry, the ice cream does not taste coconutty at all.
Quick note: I avoided adding any sweetener, as the mangoes were already sweet enough. Also, sweeteners like maple syrup impart their own 'caramel' flavors which I'm personally not fond of.
Give it a try and let me know how you liked it!
Let's go! 🙂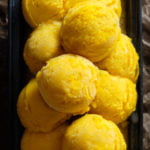 Print
2-Ingredient Vegan Mango Ice Cream
Super Easy 2-Ingredient Vegan Mango Ice Cream Recipe by Veganbell
Pin Recipe
Recipe Video
Instructions
Add frozen mangoes + coconut cream to a food processor and blend until creamy (add mangoes in batches if you're using a small / less powerful processor).

Transfer to a sealable container and store it in the freezer for 8 hours or overnight.

Once frozen, remove from the freezer and let it rest for a while - until the ice cream is scoopable.

Scoop onto dessert bowl/ice cream cups and enjoy!
Notes
For best results, use ripe (preferably less fibrous) mangoes.
If you do want to add sweetener, you can use neutral-tasting ones like white sugar.
Nutrition
Calories:
162
kcal
|
Carbohydrates:
29
g
|
Protein:
2
g
|
Fat:
6
g
|
Saturated Fat:
5
g
|
Polyunsaturated Fat:
1
g
|
Monounsaturated Fat:
1
g
|
Sodium:
2
mg
|
Potassium:
364
mg
|
Fiber:
3
g
|
Sugar:
26
g
|
Vitamin A:
2029
IU
|
Vitamin C:
69
mg
|
Calcium:
22
mg
|
Iron:
1
mg
If you liked this 2-Ingredient Vegan Mango Ice Cream recipe, check out this Vegan Panna Cotta I posted earlier.
If you like to support me and my work, check out my Indian Vegan, Air Fryer Vegan, and all my upcoming cookbooks where I teach you how to make hundreds of delicious plant-based recipes.
Thank you for stopping by!
Keywords: 2-ingredient, nice cream, super simple, no-churn, coconut cream, sweet, ripe, mango variety, rich taste, creamy, vegan, gluten-free, summer treat, easy to make, customize, berries, nuts, no added sweetener, refreshing.