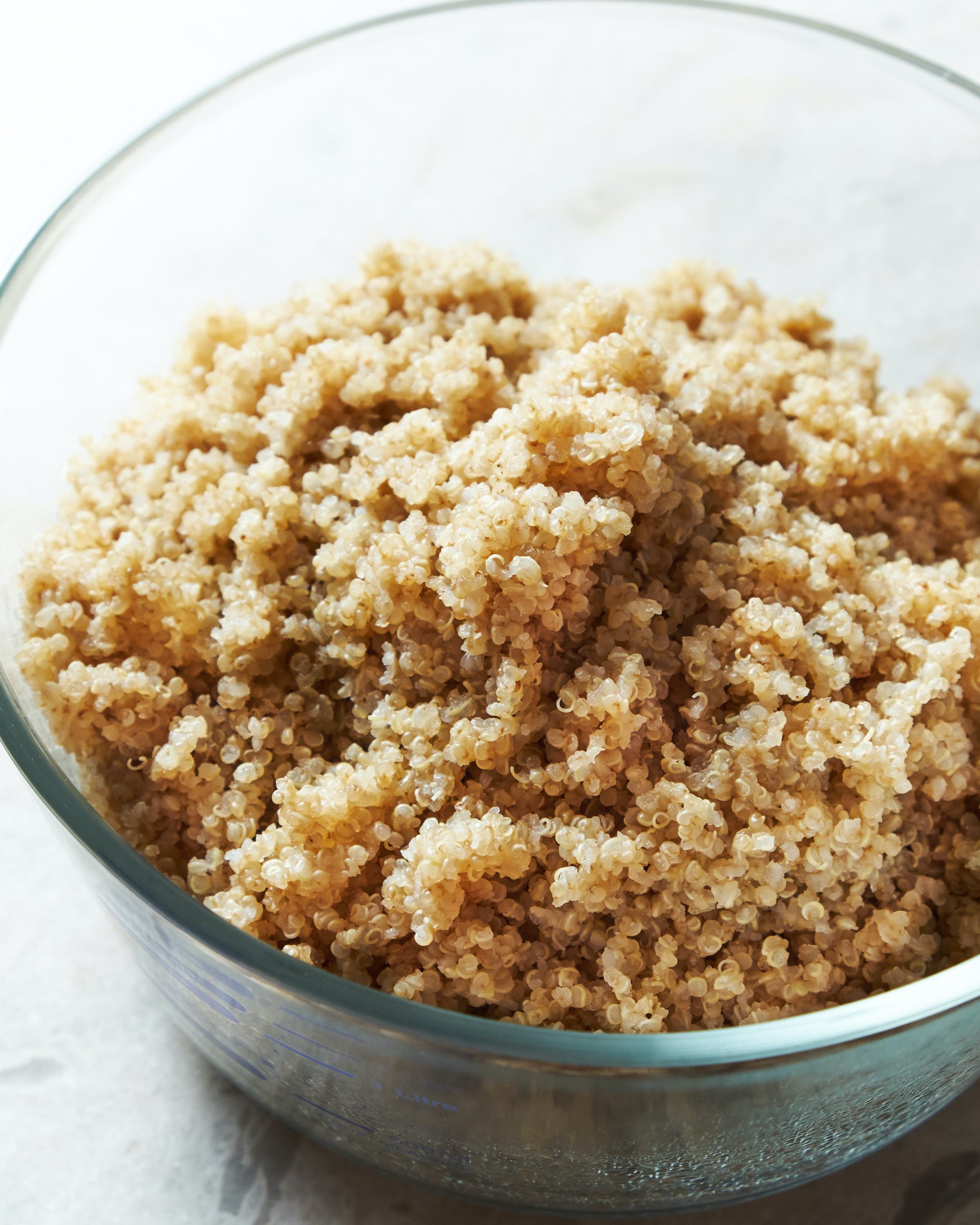 How To Cook Fluffy Quinoa
Hi friends! Recently, some of my readers have been asking about how I prepared the fluffy quinoa in my Minty Quinoa Salad recipe. So, today I'm sharing with you my tried and true method for cooking fluffy quinoa. This recipe is easy to follow and anyone can make it!
Quinoa is a highly nutritious grain that is a great source of protein, dietary fiber, and essential minerals. It is also gluten-free, making it a great alternative to traditional grains like wheat and barley.
However, one of the most common complaints when it comes to cooking quinoa is that it can come out mushy or clumpy. But with this recipe, you'll learn How To Cook Fluffy Quinoa that comes perfectly textured every single time.
Let's go!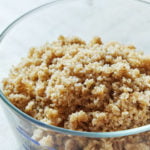 Print
How to cook fluffy quinoa
Quick and easy fluffy quinoa recipe
Pin Recipe
Recipe Video
Instructions
Rinse quinoa until the water runs clear.

Transfer to a cooking pot. Add 2 cups of water + salt.

Turn up the heat to medium-high and bring it to a boil.

As it starts boiling, turn down the heat to medium. Cover the pot (with a lid), and let it simmer for 15 minutes.

*After 15 minutes* Turn off the heat and let it rest for 10 minutes.

Gently fluff the quinoa with a fork. Fluffy quinoa is ready!
Nutrition
Calories:
156
kcal
|
Carbohydrates:
27
g
|
Protein:
6
g
|
Fat:
3
g
|
Saturated Fat:
1
g
|
Sodium:
299
mg
|
Potassium:
239
mg
|
Fiber:
3
g
|
Vitamin A:
6
IU
|
Calcium:
24
mg
|
Iron:
2
mg
If you enjoyed this How To Cook Fluffy Quinoa recipe, check out this wonderful Broccoli Curry we posted earlier.
If you like to support me and my work, check out my Indian Vegan, Air Fryer Vegan, and all my upcoming cookbooks where I teach you how to make hundreds of delicious plant-based recipes.
Thank you for stopping by!
Keywords: How to cook the perfect Quinoa, Quinoa recipe, Fluffy quinoa, Gluten-free grain alternative, Pseudo-cereal, Easy quinoa recipe, Cooking techniques, Perfectly textured quinoa, High-protein, Fiber-rich, Gluten-free, Quinoa cooking tips, How to make quinoa.