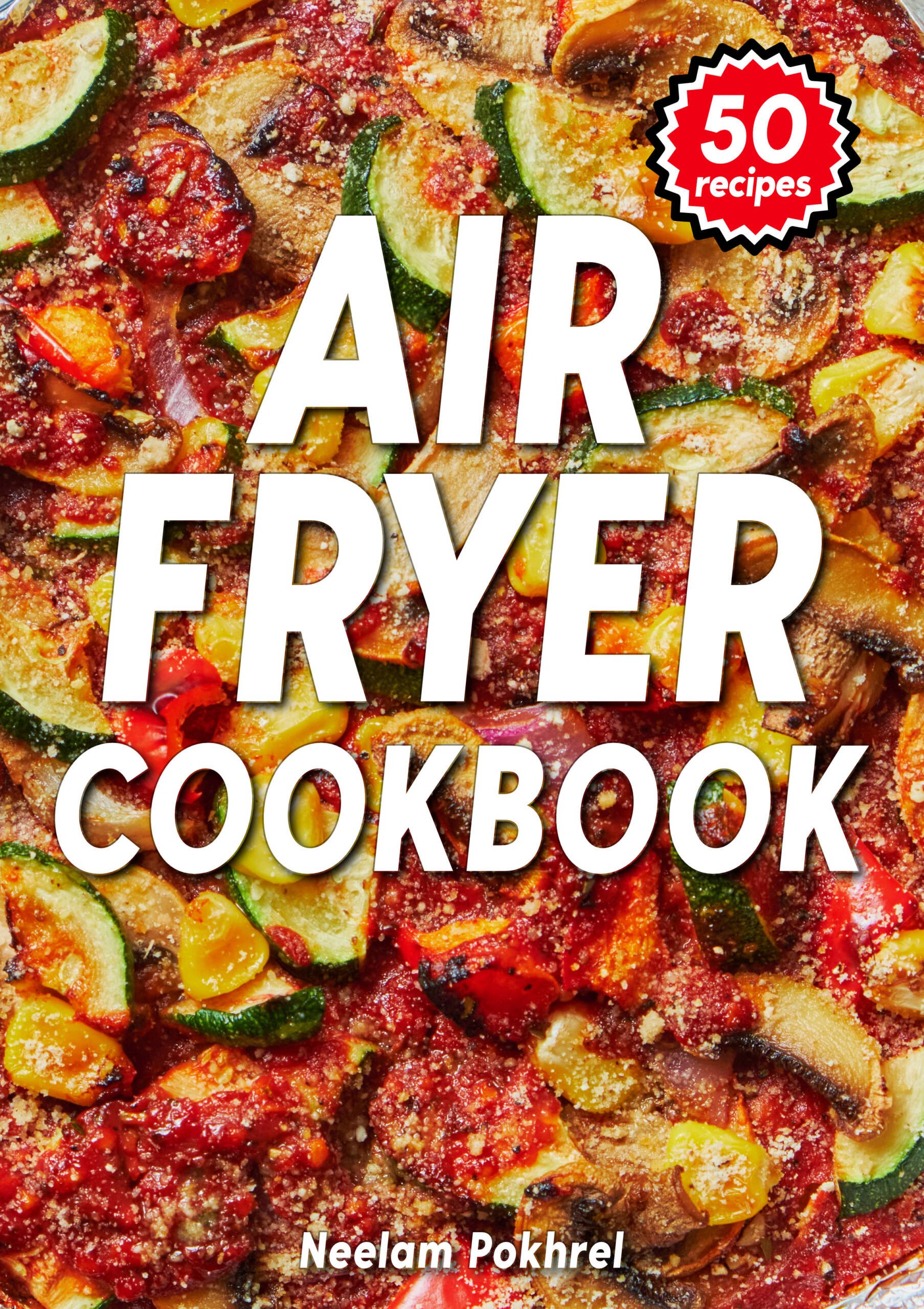 Veganbell's Air Fryer
Vegan Cookbook
50 Effortless Recipes For Your Air Fryer
(fries, chips, fritters, pizzas, breads,
veggies, desserts, and more!)
The Ultimate Air-Frying Guide
If you're new to air frying or you're looking for some new vegan recipes to try, then Veganbell's Air Fryer Vegan Cookbook is for you!
This comprehensive guide includes 50 recipes for everything from appetizers to desserts, all made in your air fryer.
Some star recipes include: 
Orange Banana Bread
Stuffed Bell Peppers
Roasted Tomato Basil Soup
Crispy Corn Fritters
Crusty Lentil Pizza
Vegan AF Meatballs
Roasted Miso Eggplants
Polenta Fries
Apple Galette
Strawberry Loaf Cake
Banana Splits
……..and more! 
Each recipe is accompanied by a beautiful, high-res image that helps you understand what the finished dish looks like.
Important cooking information like Cook Time, Prep Time, and Servings are neatly tucked below the images.
Keeping the user experience in mind, we have integrated clickable links, buttons, and menus extensively. This makes navigation super easy! 
Despite being an eBook, it provides the immersive experience of a standalone mobile app.
# Smartphone-optimized digital cookbook. Large fonts, buttons, and clickable menus to help you navigate easily.
# 50 exquisite plant-based recipes. 25 additional recipes coming this September (we will email you once it's live!).
# Recipes for all skill levels. Cooking instructions are broken down into multiple steps, and are very easy to follow.
# Beautiful, high-resolution images for each recipe.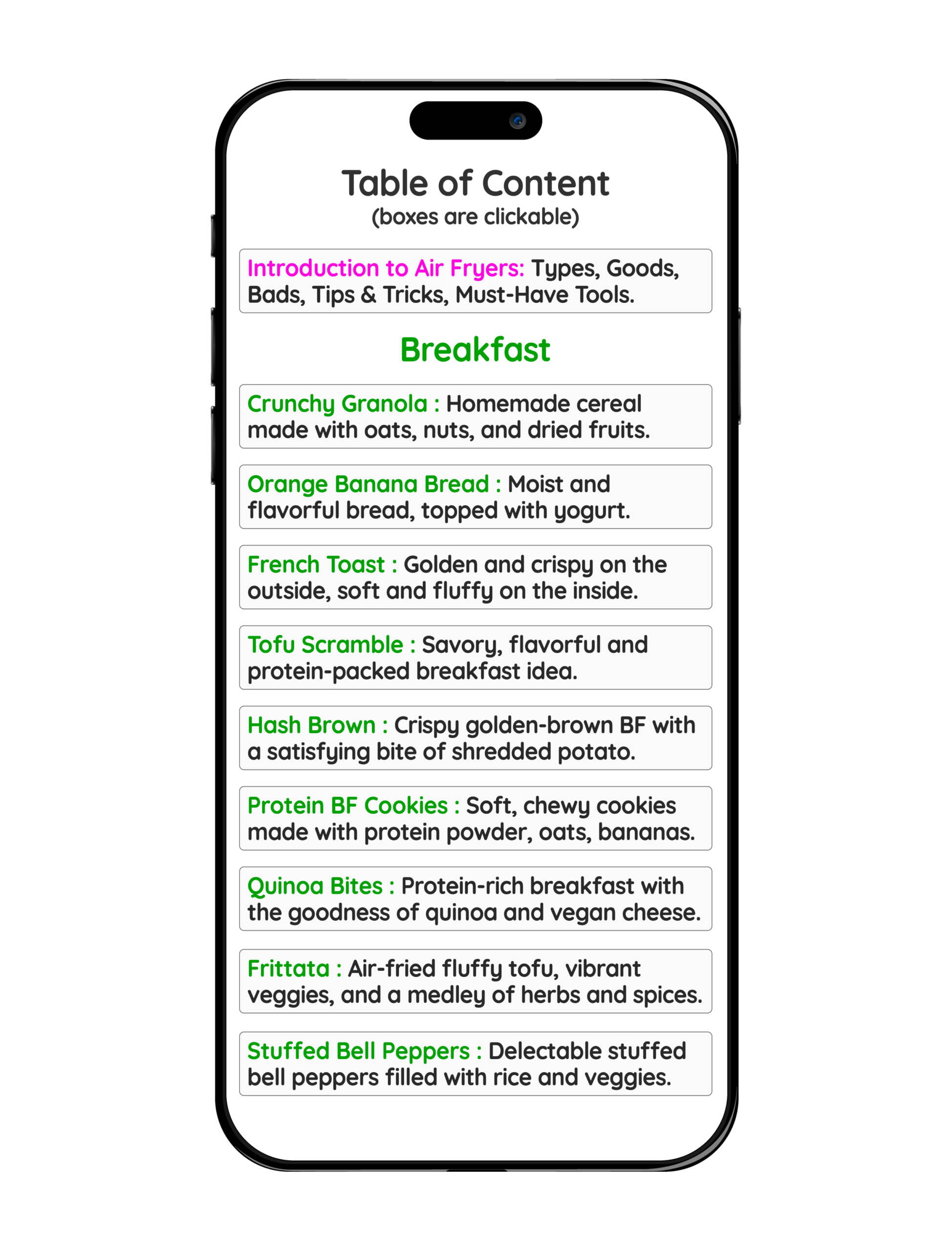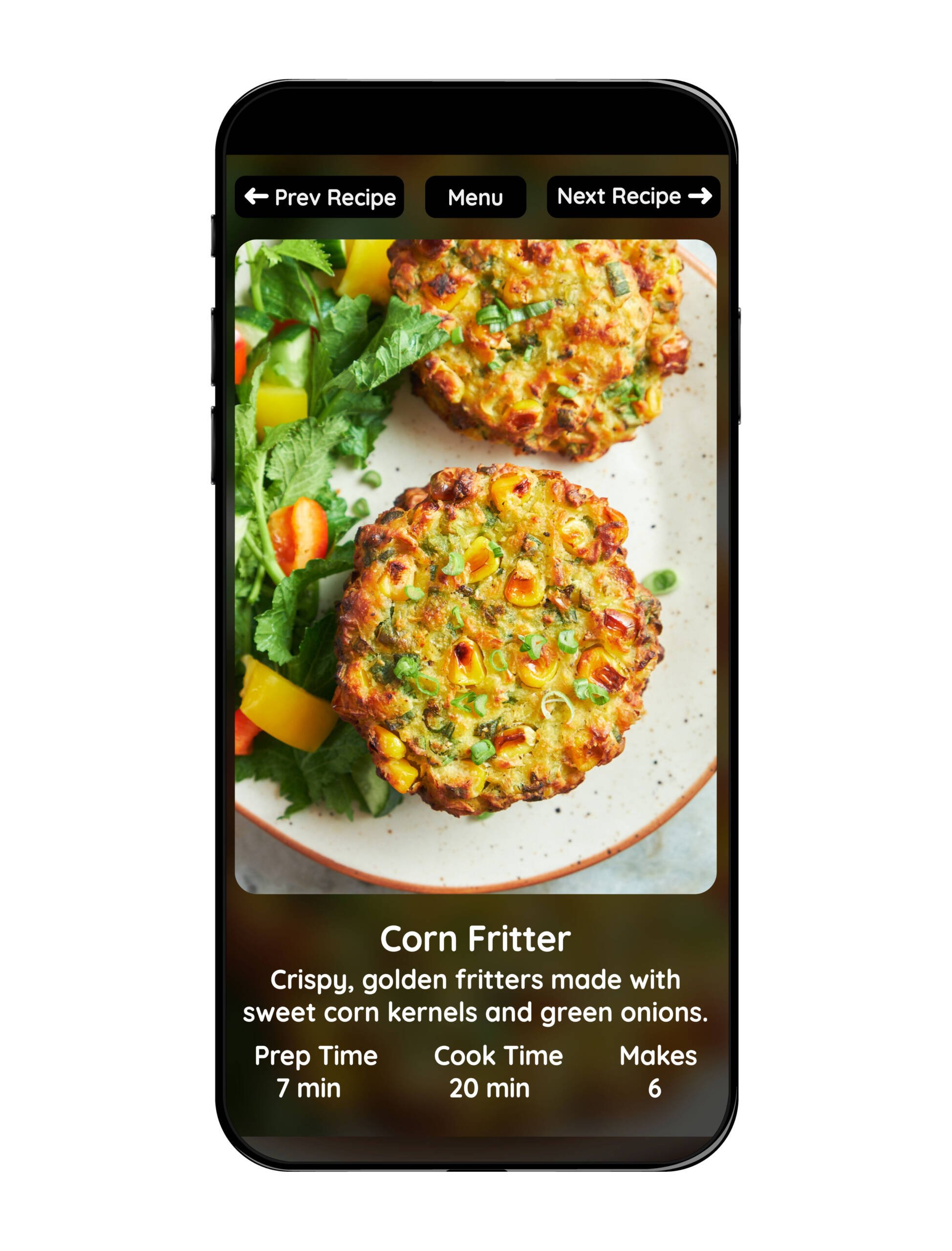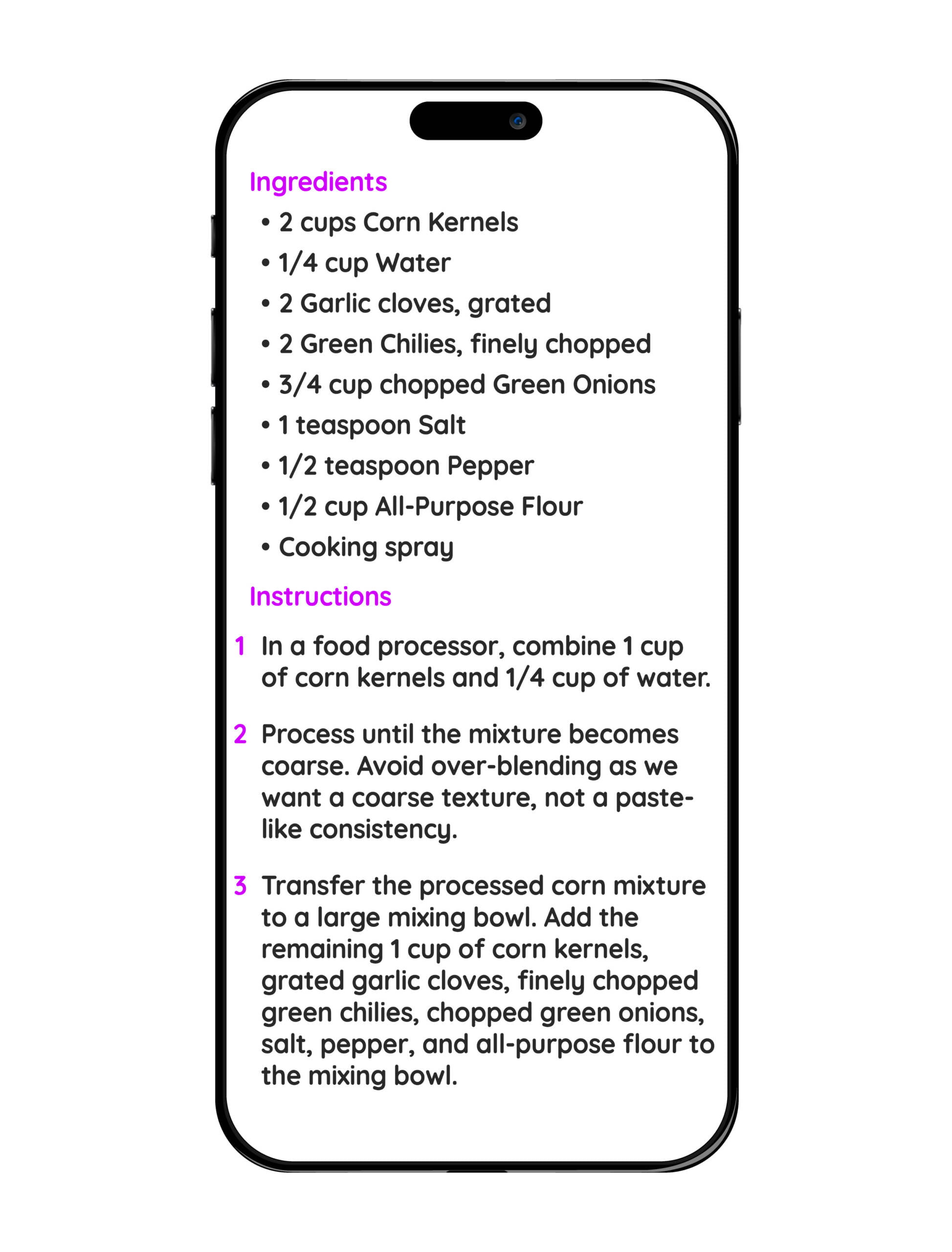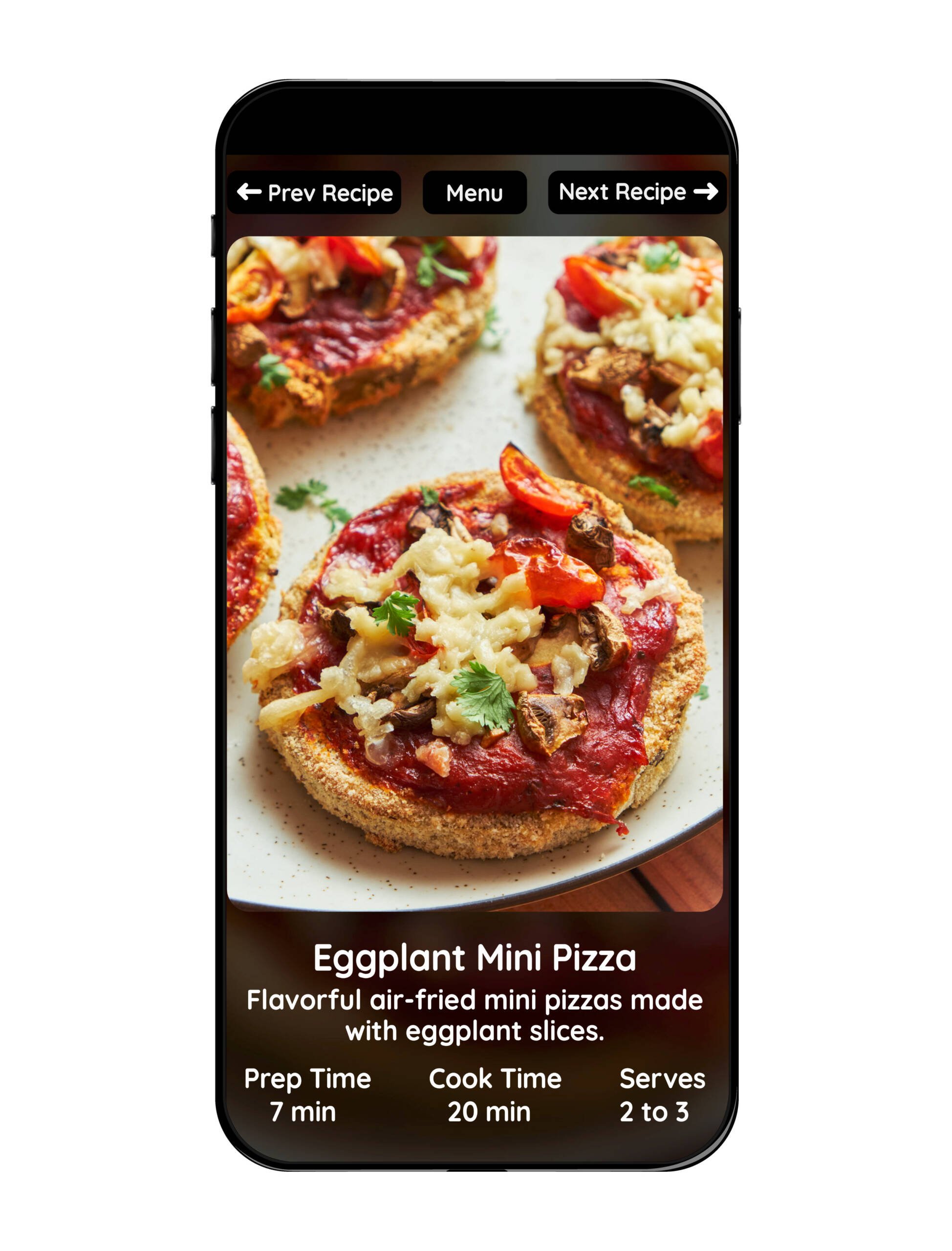 Name : Veganbell's Air Fryer Vegan Cookbook
File Type : PDF
Number of Pages : 188
Number of Recipes : 50
Recipe Images : 47
Table of Content : Yes (clickable)
First Released : 6th July, 2023
Author: Neelam Pokhrel
5 out of 5 stars (based on 4 reviews)
Yummy!
Recipes look A+. Tried a couple and they came out great, thanks.
Thank you.
This is a great collection. I've made banana splits and polenta fries in my new air fryer. Looking forward to the v2 with 25 more recipes.
Eggplant pizza was incredible.
I just tried your Eggplant Pizza *recipe you posted on Reddit as a promotion* and it came out so good. I can't afford the cookbook yet,, but I wish you the best. 💚
Looks great!
Just downloaded the cookbook. Stunning images and the recipes look great. Will update review once I cook some. Congrats on the launch, Neelam!
Veganbell's Air Fryer Vegan Cookbook : 50 Effortless Recipes For Your Air Fryer